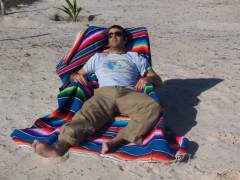 The mexican blanket is a very popular blanket all around the world. The blanket has a beautiful pattern of multi-colored stripes. You can use the blankets everywher. In house but also for a picnic or at the beach.
The serapes blankets are available in many different colors.
There are many different names for the Mexican blankets. They are mentioned Sarapes, Serapes or Saltillos or Mexican blankets.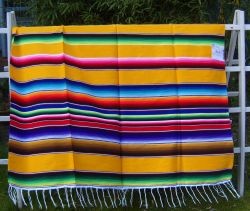 Mexican blankets are made of 100% coton or a combination of coton and acryl . The dimensions are 220 cm X 160 cm. The weight is approximately 700 gr